Tokyo Weld Technical Center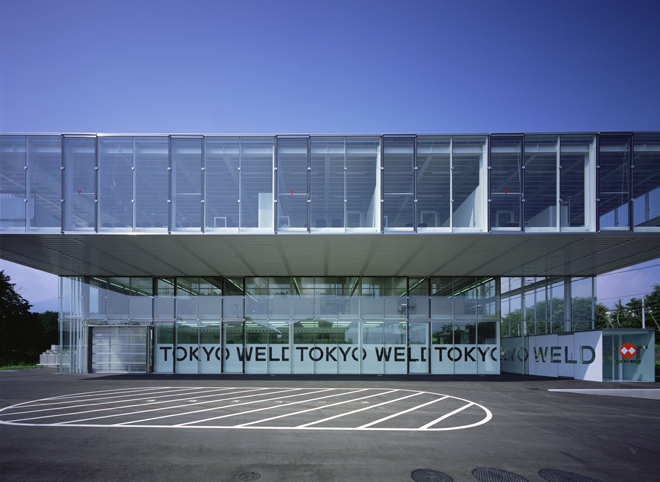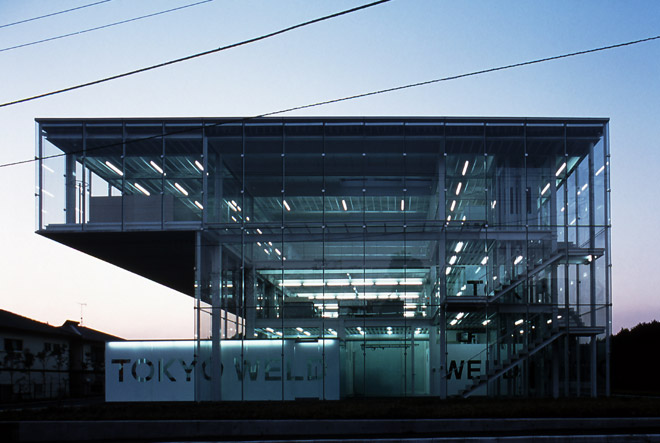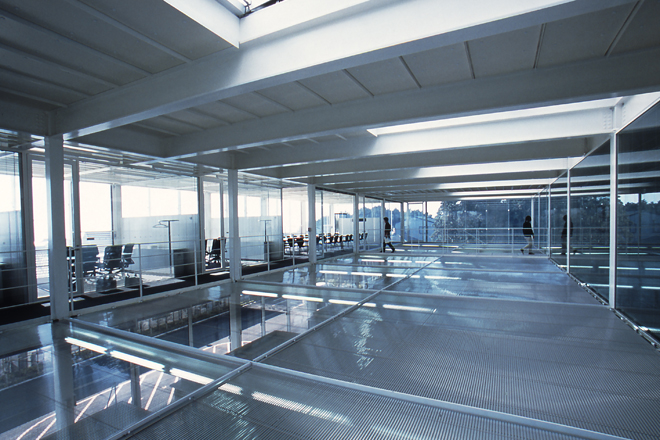 Tokyo Weld is a company making automated machines that embed semiconductor chips in things such as mobile phones and computers. This is its research center, a place for technical development, making presentations to clients, and training new employees. We glazed it because it is in an excellent environment, surrounded by tea fields. The multilevel space is the research room. The reception and presentation rooms are arranged around this space.

Products can be loaded directly onto trucks from the laboratory work room on the first floor. The third floor juts out to enable trucks with gull-wing doors to pack underneath it. The third floor affords a view of Mt. Fuji and Suruga Bay.
architects
Riken Yamamoto & Field Shop