Shinonome Canal Court Block1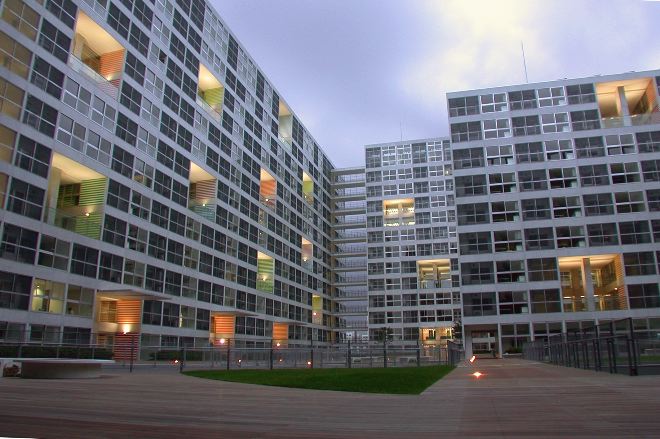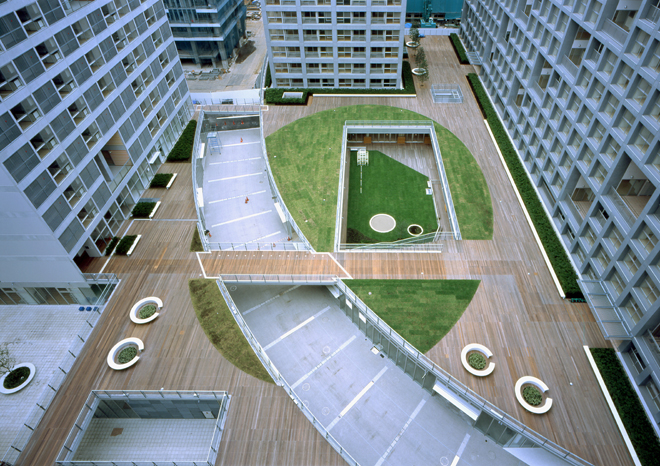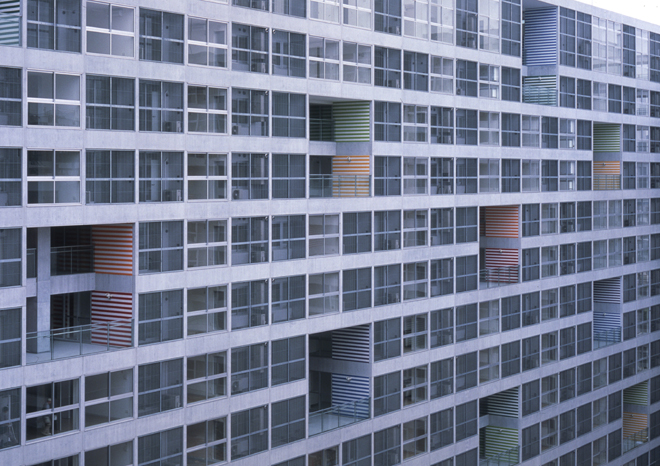 The main characteristics of this housing development are the 'common terrace' which is a volume carved out of the residential building, the 'foyer-room' which can be used as a home office, sunny center corridors, and sunny bathrooms/kitchens.


Placed randomly on each floor, a common terrace of double height is surrounded with foyer-rooms. Connected to common terraces, people can use these foyer-rooms as SOHO, nursery space, or hobby rooms. Each common terrace is surrounded by the 'foyer rooms' of eight housing units. One fourth of the units face the common terraces.

The other units are separated from the center corridors with glass partitions. Because of the terraces that occur at intervals throughout the project, these center corridors have the light and air circulation of exterior space. Placing the foyer rooms by the center corridors can make residential rooms open toward the corridor. To allow for large, square foyer rooms, bathrooms and kitchens are by the outer wall. This is a blend of homes and workplaces rather than homes next to workplaces. We tried to enlarge the potential of collective housing, putting the function of office into a housing.
Function
Multiple Dwelling
architects
Riken Yamamoto & Field Shop
structural eng.
Takumi Orimoto Structural
structural mech.
Environment Equipment
other
Basic Planning: Urban Development Corporation, Tokyo Branch