Ban Building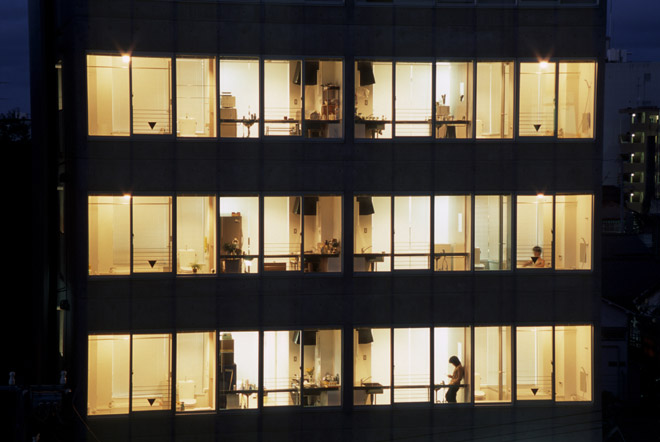 Up until the present, collective housing has been designed on the premise that each residence is an independent unit. The role of the architect has just been considering how to line them up, that is, arranging the residences and thinking up plan variations. The element that brought them to recognition was the door to each unit. With a single steel door, an almost perfectly sealed-off space is created. We wanted to open up those sealed places to the outside even slightly and make the areas around the entrances flexible, because if they are also used as offices or galleries there is no longer necessarily any need for steel doors.

For that reason, contrary to standard practice, we place the bathroom and kitchen along the window. As a result, the bathroom has a fine view and can also be used as a drying room. Also, even when light entering via the bathroom, the interior is brightly lit. In this studio apartment project in Nigata, those ideas where put into practice.
architects
Riken Yamamoto & Field Shop
structural eng.
Plus One Structural Des. & Eng. Firm