Jian Wai SOHO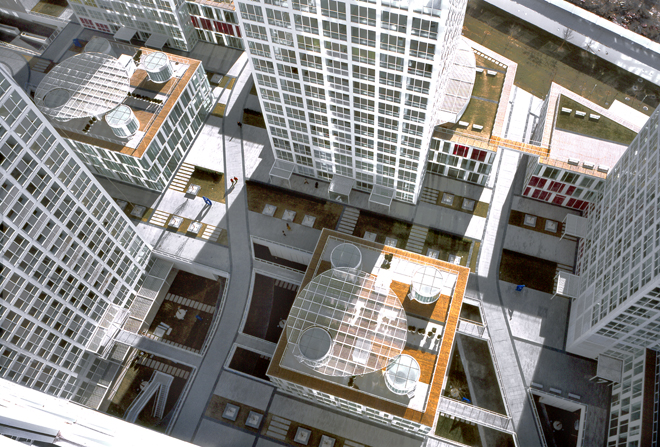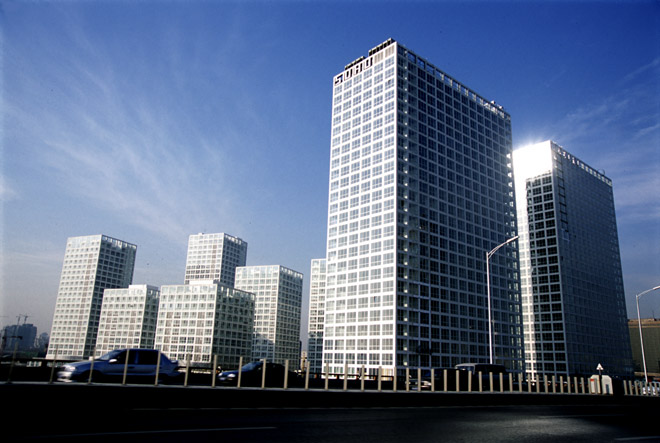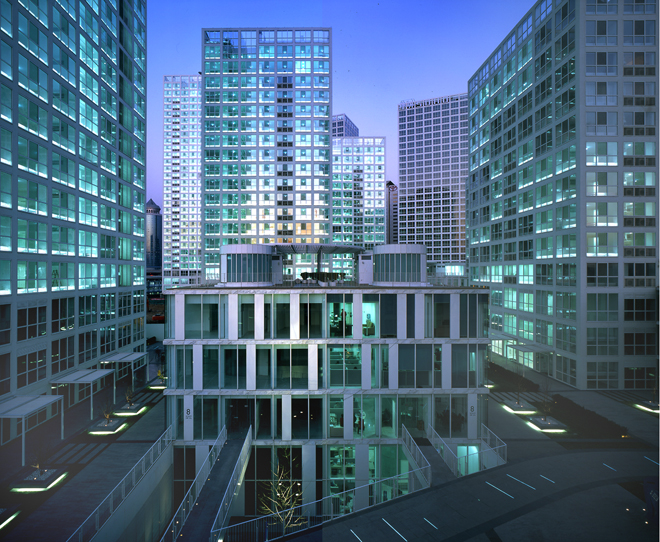 This project combining collective housing and commercial facilities is located in an office development district about two kilometers east of Tianamen Square, the center of Beijing.

Commercial facilities occupy the three bottom floors, and the upper levels are condominiums. In most projects of this sort, commercial facilities are arranged at or near street level, and other places are set aside for the exclusive use of residents. In this way, the arrangement would be quite exclusionary, but that is not suitable for this district in the middle of Beijing. In the SOHO, there are many places to which outside people have free access. The spaces created between buildings are like public streets that allow outside people to enter them. The cars and pedestrians are also separated; vehicular traffic is all on the basement level. This leaves the street-like spaces on the first floor completely free for pedestrians. Commercial facilities such as restaurants and shops and small squares face these streets. The result is a new street- and square-like space that not only the inhabitants of the building, but also the people of Beijing, can enjoy in safety.

We aimed for a thoroughly abstract form of architectural expression. We hoped that these buildings would be given character, not by postmodern design, which was then in fashion in Beijing, but by people activities on the basement level and the first floor and in various other places.
Function
Multiple Dwelling, Shop, Office, Sport Club, School
architects
Riken Yamamoto & Field Shop, C+A, MIKAN, Beijing New Era Architectural Design, Beijing Dongfang Huatai Architectural & Engineering
structural eng.
Plus One Structural Des. & Eng. Firm
structural mech.
Kankyo Engineering
Structure
Reinforced Concrete, Partly Steel Frame
other
Interior and Furniture Designers: Yasuo Kondo Design
Sign Designers: Hiromura Design Office