Yamamoto Mental Clinic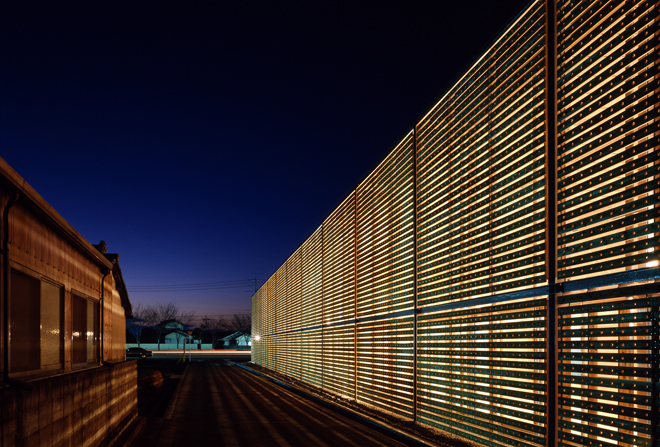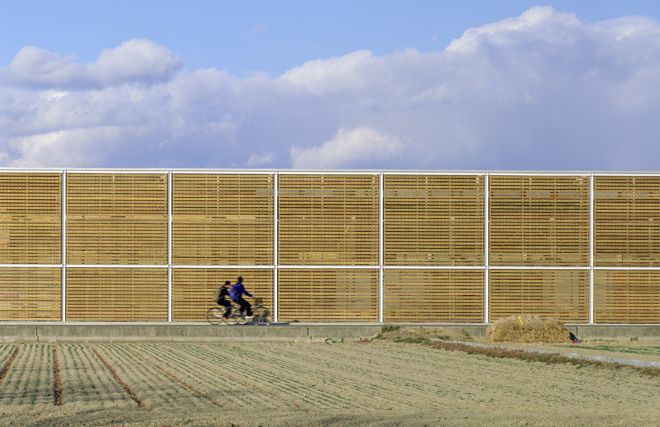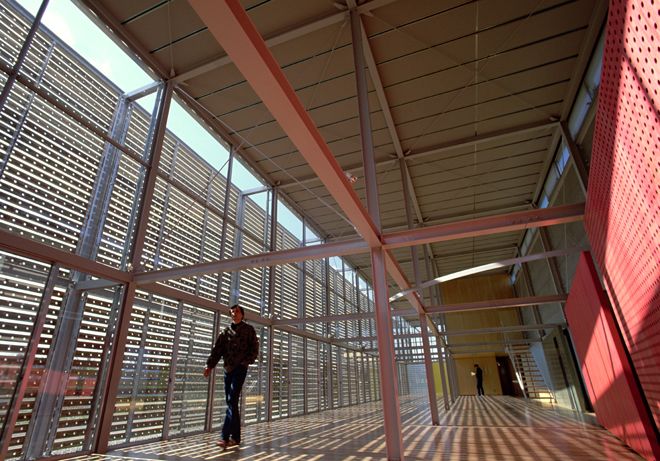 The 54-meter long facade is covered by a screen of cedar panels. The panels, which have been treated with a diameter of 30mm arranged at 130mm intervals punched in them. Each panel measures 4.000mm by 100mm; therefore, the holes account for 5% of the panel area. Those panels in turn are arranged about 30mm apart. As a result, about 35% of the screen is open. Though only 35% of it is open, the screen of cedar panels lets in plenty of light because it faces south.

The sunlight that enters through the 30mm holes and slits is like dappled light falling through trees.
It is a shower of light.
Function
Clinic and day-care center
architects
Riken Yamamoto & Field Shop