Yamakawa Villa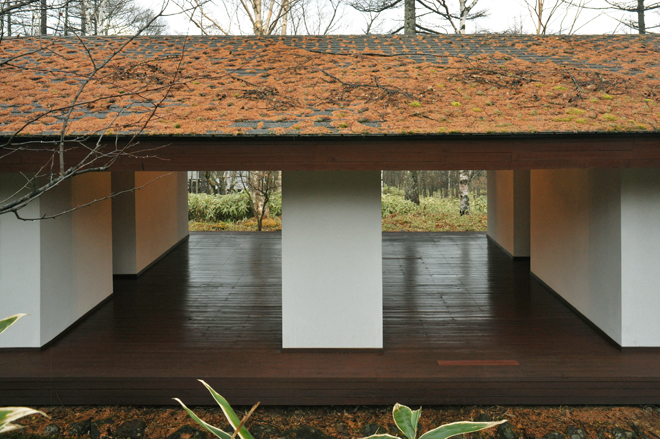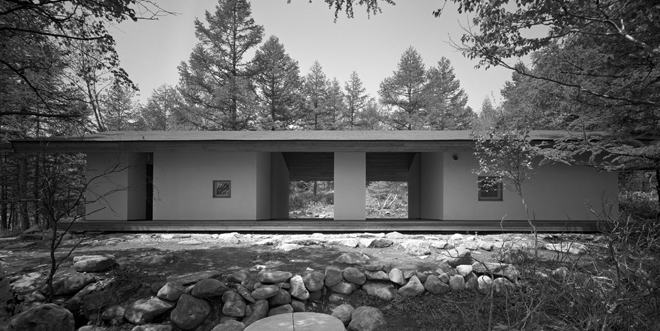 After making a few basic requests, Mr. Yamakawa had very little to say. He wanted a spacious terrace--a place that was like a living room where he could also take his meals and relax the whole day long. The villa would be used mainly as a summer retreat; it would not be used in winter. Those were his only conditions. We therefore designed a house that seemed to be all terrace. We developed several proposals but they were all for a house that seemed to be just a terrace.

What was finally built was perhaps the most reasonable and livable of our proposals. A number of rooms stand, separated from one another, in the middle of the woods, and a single roof covers them all. A gabled roof was the only roof form I could think of at the time. The idea of dispersing the rooms on the deck seemed to me completely new. Small windows in the rooms afford views. We wanted the windows to be as small as possible.
Mr. Yamakawa, who placed his trust in an architect with practically no real experience, was our first client. Looking back, I believe the project greatly influenced my subsequent approach.
architects
Riken Yamamoto & Field Shop
structural eng.
Kojima Building Construction Firm