GAZEBO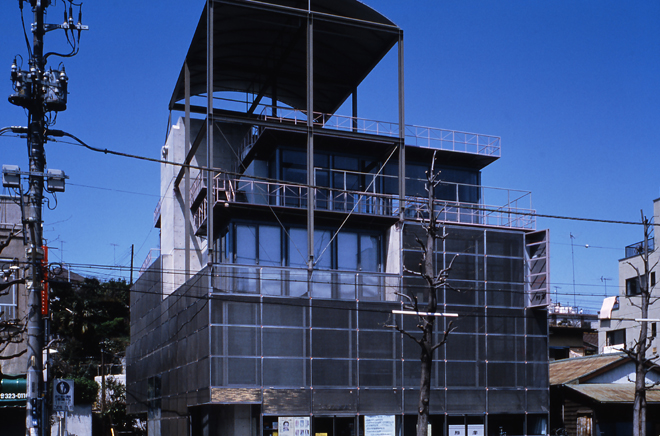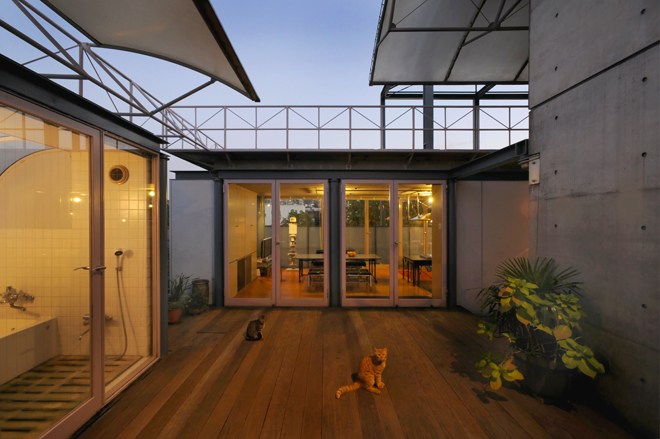 Gazebo is my own house in Yokohama. I always wake up around 6:30 in the morning. I feed the goldfish and clean the cat litter box. I make juice with apples, oranges and cabbage. I can see the rooftop of the house across the alley when I feed the goldfish because the goldfish bowl is on the fourth-floor terrace. The rooftop of the three-story building across the alley is filled to the brim with various plants. I exchange morning greetings with the old lady who is watering those plants or hanging wash on the rooftop. It's getting quite warm, isn't it? While I am at it, I greet the old lady who is hanging wash on the rooftop two houses away as well.

The everyday life of the local community takes place about four floors above ground level.
Function
Store, Office, Apartment building, Housing
architects
Riken Yamamoto & Field Shop
structural eng.
Kojima Design
structural mech.
Nippo Kogyo
Structure
Rainforced concrete