Future University Hakodate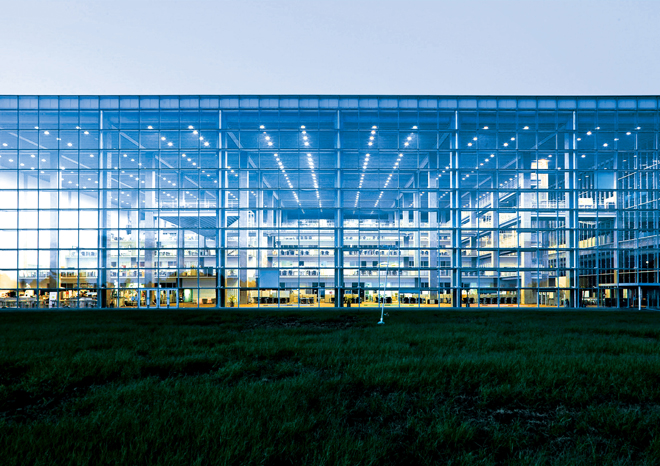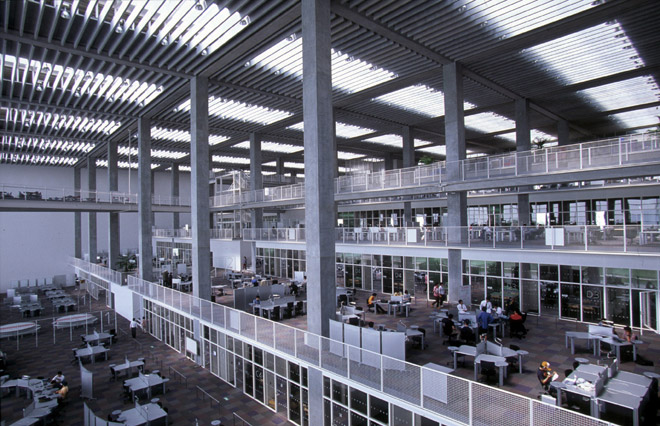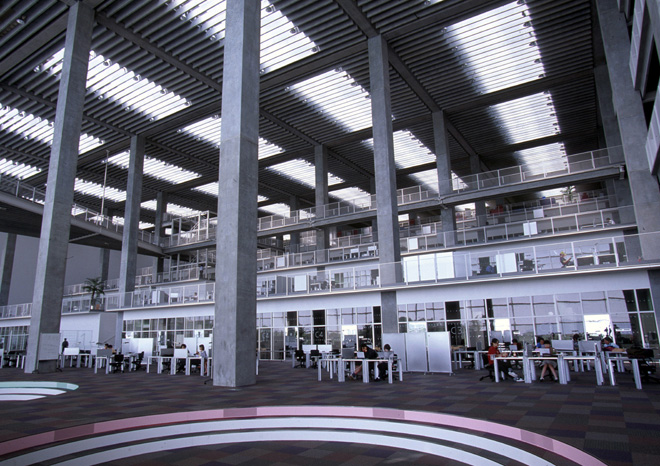 This is a university of information science with two departments: complex systems and media architecture. We proposed a space similar to an architectural office or a studio of a department of architecture at a university, since we found the way that researchers work very similar to the way we design, in that students and researchers of the two departments are substantially working together.

We created a space where various scenes can happen freely, whether solitary deep thinking or teamwork. We named this space the studio. Right besides the studio stand the laboratories of teachers. Through the glass partition between the studio and the laboratories, people can see what is happening on the other side. We believe that the direct relationships among people are especially important as the main work at the university is of computer science.
Open space = Open mind is a catchphrase of the university.
architects
Riken Yamamoto & Field Shop, Asia Consulting Engineers JV
structural eng.
Kimura Structural Engineers
structural mech.
Sogo Consultants
other
Acoustic Designers: Nagata Acoustics
Landscape Designers: Asia Consulting Engineers
Landscape Design Collaborators: SANNA
Furniture Designers: Yasuo Kondo Design, Leading Edge Design
Sign Designers: Hiromura Design Office
Textile Designers: Taguchi Design Office