Iwadeyama Junior High School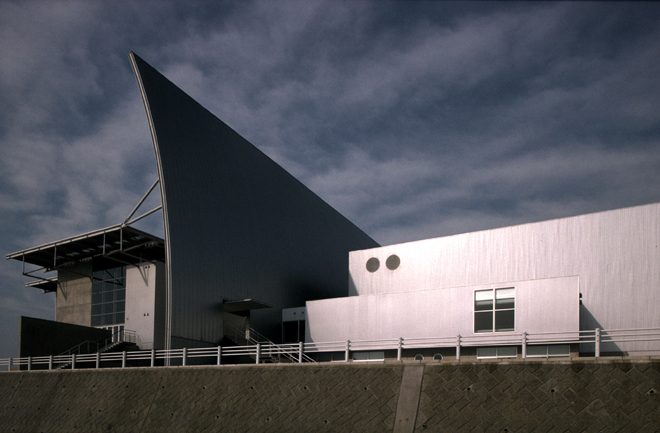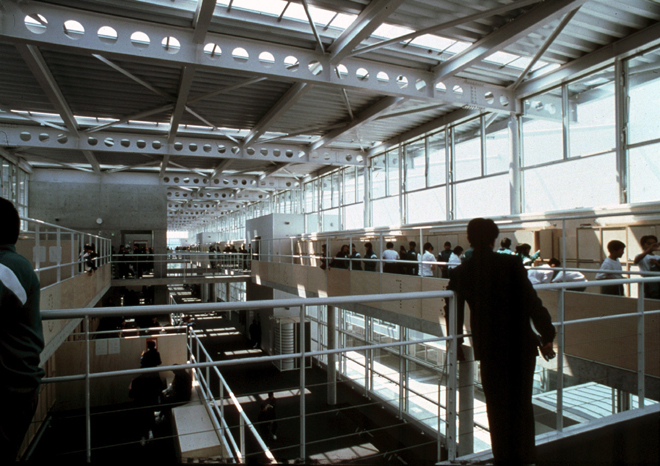 This is a region of severe north winds in winter. The junior high school is even more exposed to north winds than the center of town because it stands on top of a small hill. The enormous, slightly curved wall is meant to protect the school from those strong winds. It is also intended to reflect sunlight and provide light from the north side. Thanks to the wall, considerable light is introduced on the north side even in winter when the sun is low on the horizon. The wall is an environmental device. The wall is referred to as "The Wing of the Wind".

This is slightly different from most junior high schools. The school has four different curriculums -language, mathematics and science, life, and art- and each curriculum has special rooms such as classrooms, laboratories, audio-visual room and library, research room for teachers and media gallery (information reference room).

We decided to treat the place for students as something entirely separate from the curriculums.
Function
Junior High School
architects
Riken Yamamoto & Field Shop
structural eng.
Plus One Structural Des. & Eng. Firm
Structure
Rainforced concrete