Odawara Public Hall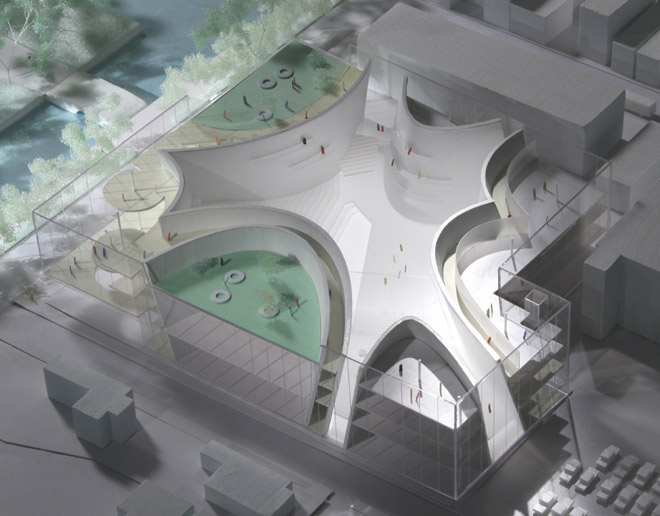 The site is located in front of the remains of Odawara castle. The whole consists of a main hall with 1360 seats, a sub-hall with maximum 300 seats, an open lobby, which can be used freely by public, and practice rooms.
The main hall is designed, regarding the acoustic efficiency for the classic concerts. Here we used 8 convex HP shell as walls, which are effective in diffusing the sound. 
By setting up a movable proscenium stage, it is possible to change the hall into arena style, in which the seats surround the performer on the stage.
architects
Riken Yamamoto & Field Shop
structural eng.
Jun Sato structural design office
structural mech.
Sogo Consultant