Sky Tree at Yokohama Expo 89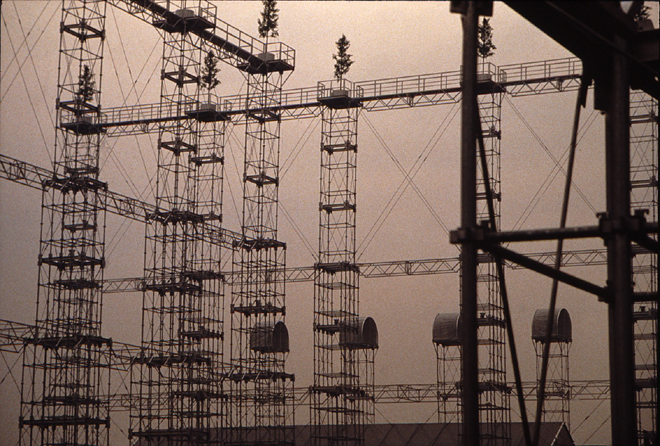 This is a facility built as part of one of the four gates for the Yokohama Expo 1989, the Takashima-cho gate, containing the offices, concession stands, resting spaces in other words, the Expo backroom. From the outset, the gate itself was located in a backroom-like area.

Given this, we thought of making an architecture that could have some transformative power upon the vague landscape of the site. A tall building that could draw people coming from the station. Using leasing scaffolding material, we combined 42 29-metre-high towers and 13 17-metre-high towers capped with trees to form a colonnade sourronding the pre-fabricated facilities. With this vast wall, composed of small parts, wich by day appeared skeletal and transparent, and wich at night revealed iluminated trees at its top levels, we generated a kind of landscape. At the conclusion of the expo, the scaffolding materials were disassembled and returned to their origin.
architects
Riken Yamamoto & Field Shop