Yokohama Public Housing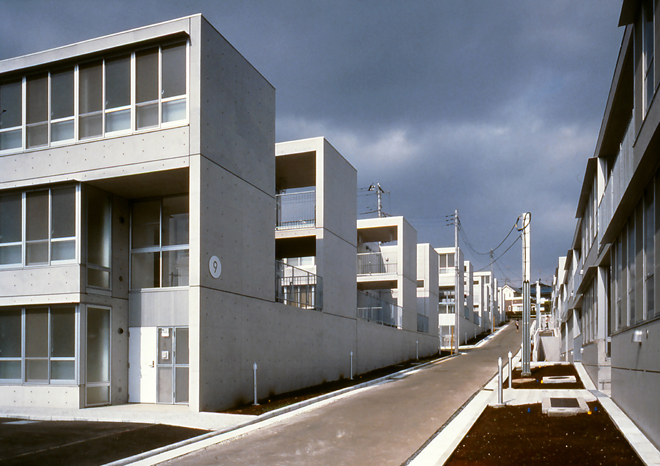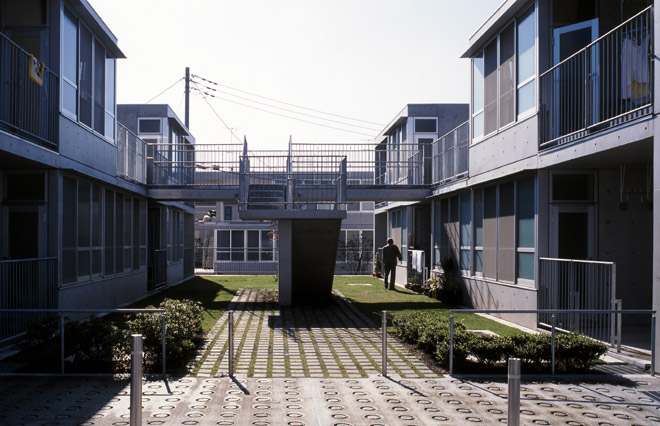 This is a project to rebuild public housing administered by Yokohama; 22 apartment buildings with 124 units will be newly constructed. Many seniors used to live in old wooden-construction housing built around 1950. Even after completion of the project, more than half the occupants, who will include both new applicants and relocated former residents, will be seniors living alone. The site is on a west-facing slope and is divided by roads into 13 blocks. We were asked to design on this site collective housing that is low-rise, high-density and low-cost.

We decided that ten housing units sharing a common space would form a community; that community is the cluster unit from which the entire project is organied. Services such as care and mobile stores are provided at that community level. Parking spaceis prepared for that purpose. We were asked to pack in as many housing units as possible into the project, but by setting aside ample areas for open spaces and terraces, we managed to create spaces that feel much roomier than their floor areas would suggest.
architects
Riken Yamamoto & Field Shop
structural eng.
Plus One Structural Des. & Eng. Firm