Utsunomiya University Core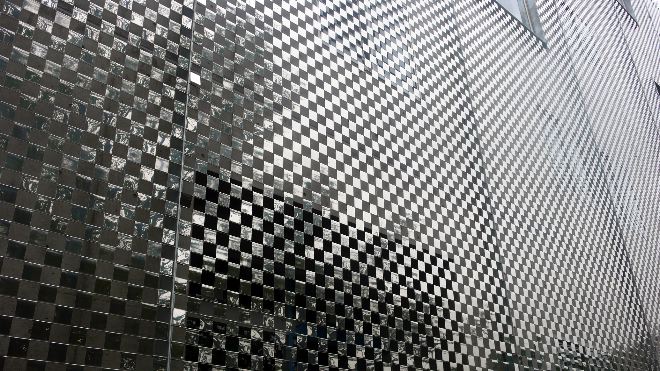 It is a facility for research and education of the optical technology and the facade design wanted to be a symbol. The wire that was taken out from the outer wall of the building body is suspended in a checkered pattern stainless steel plate of 100mm square, as a very simple facade. Mirror is applied on the surface of the stainless steel plate to reflect the landscape.

Thin plates of 0.5mm thickness are hung in a wire in the side, sway to and fro when the wind blows. That landscape reflected is always changing, per way of light and season, show various expressions by a change in the flow of the wind.
architects
Riken Yamamoto & Field Shop
structural eng.
Plus One Structural Des. & Eng. Firm
structural mech.
Kankyo Engineering
Structure
Reinforced concrete
other
Copyright: Riken Yamamoto & Field Shop