Dragon Lily House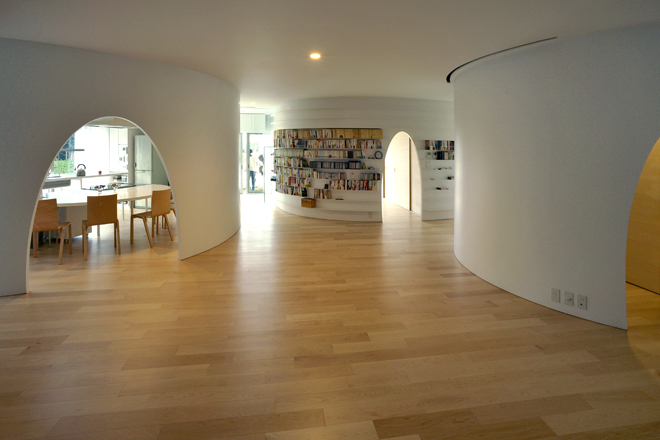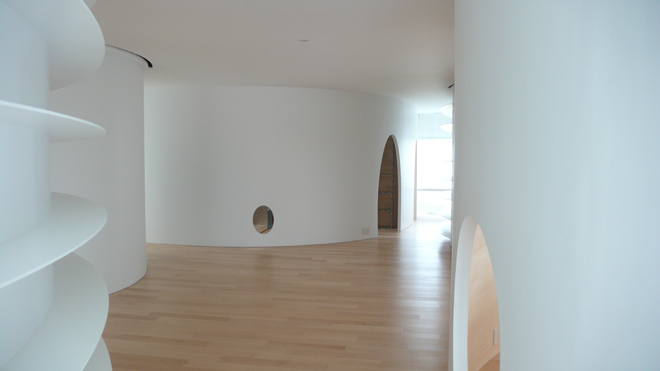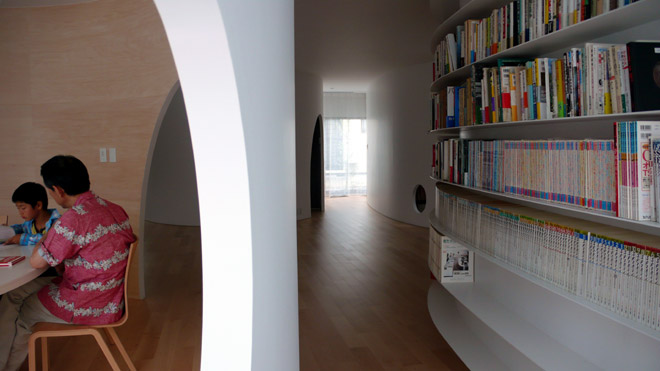 This is a house for Dragon Lily and her family.
The site is located in the corner of a mildly dense town. Villas with gardens and big factories here and there surround it. The site enjoys a good view, facing the row of trees grown by the railway.
Here five pieces of curved walls are stand up. the space created between the five walls is called "lounge". The lounge radiates through the curved walls and stretches to outside smoothly. The inner part of the curved walls is dedicated to the dining room, kitchen, bedroom and garage. All these spaces face outside, along the curved walls.
Glass windows cover the outer part of the house.
architects
Riken Yamamoto & Field Shop
structural eng.
Jun Sato Structural Design Office
structural mech.
Dan Equipment Design Company